If you have any issues during checkout, please send an email to sales@integpg.com so that we can assist you in placing your order. Please let us know what issue you had so that we can rectify the problem. Thank you for your business!
20 October 2021
We are currently experiencing some issues with our Shopping Cart. Please contact sales@integpg.com so that we can assist you in placing your order. Thank you for your business!
INTEG JNIOR Model 410 Controller Kit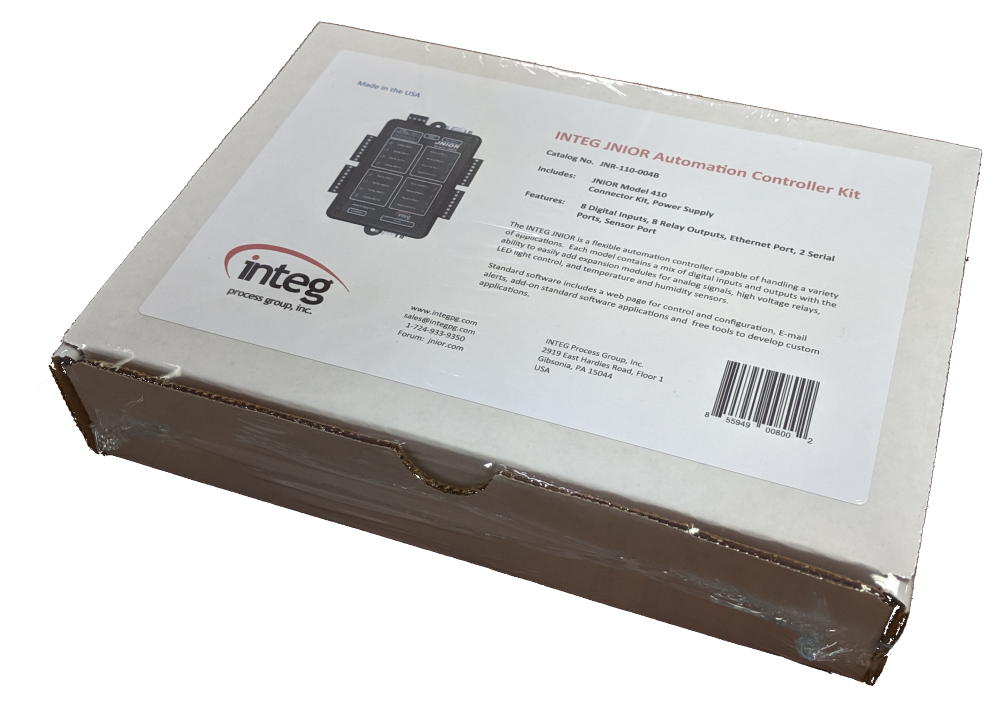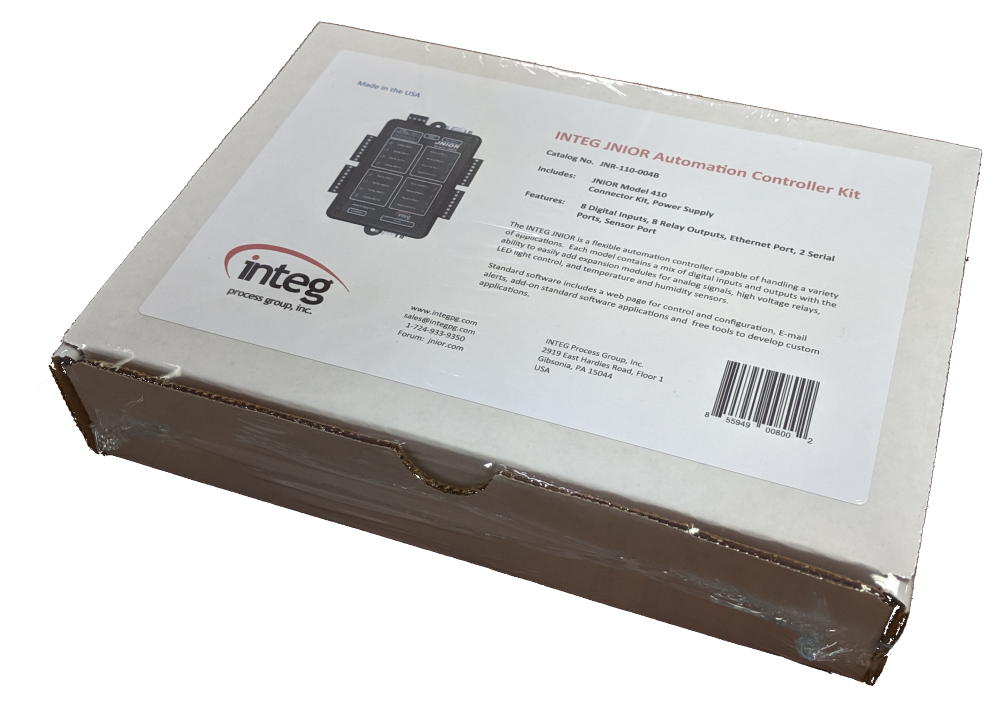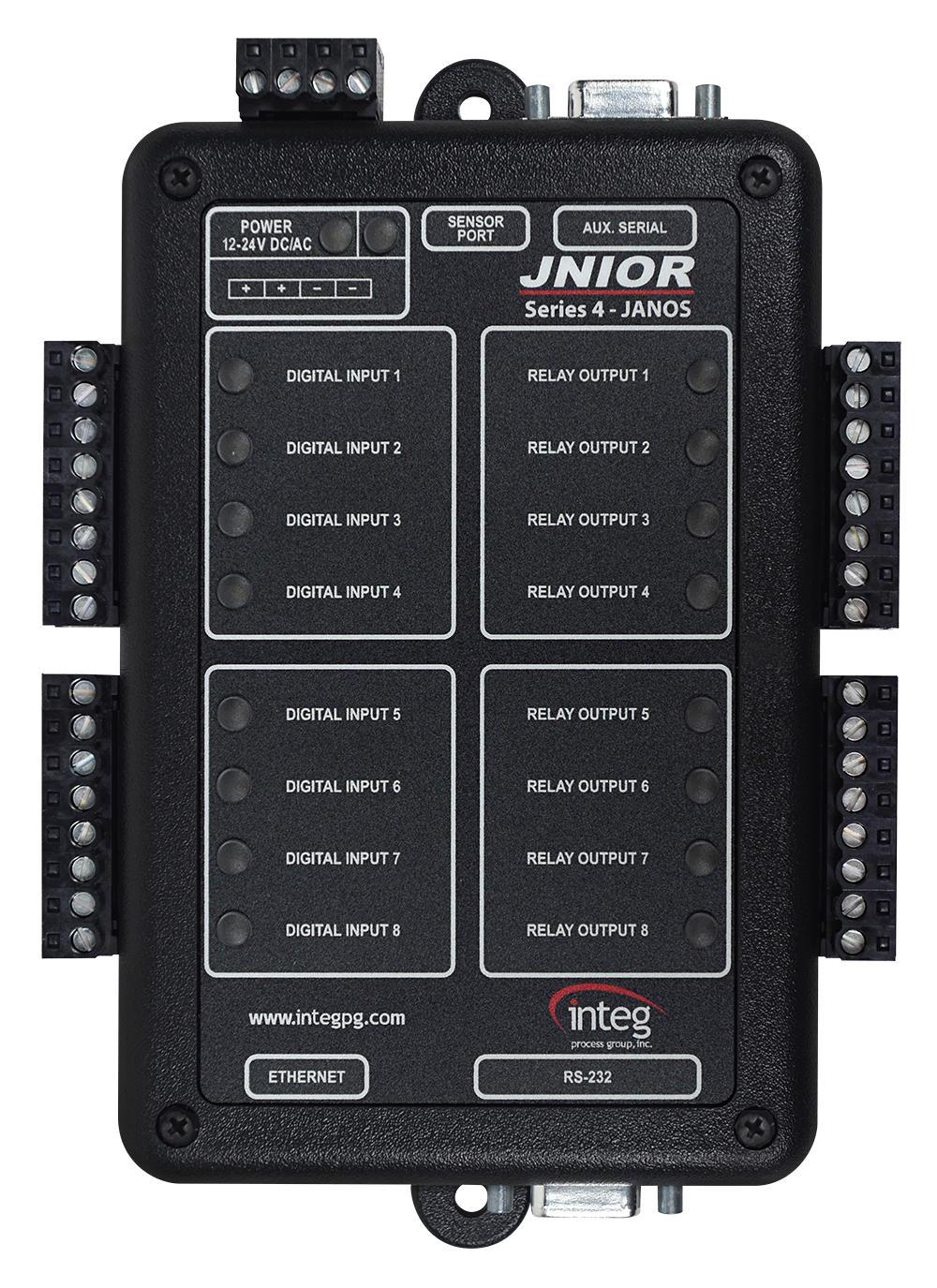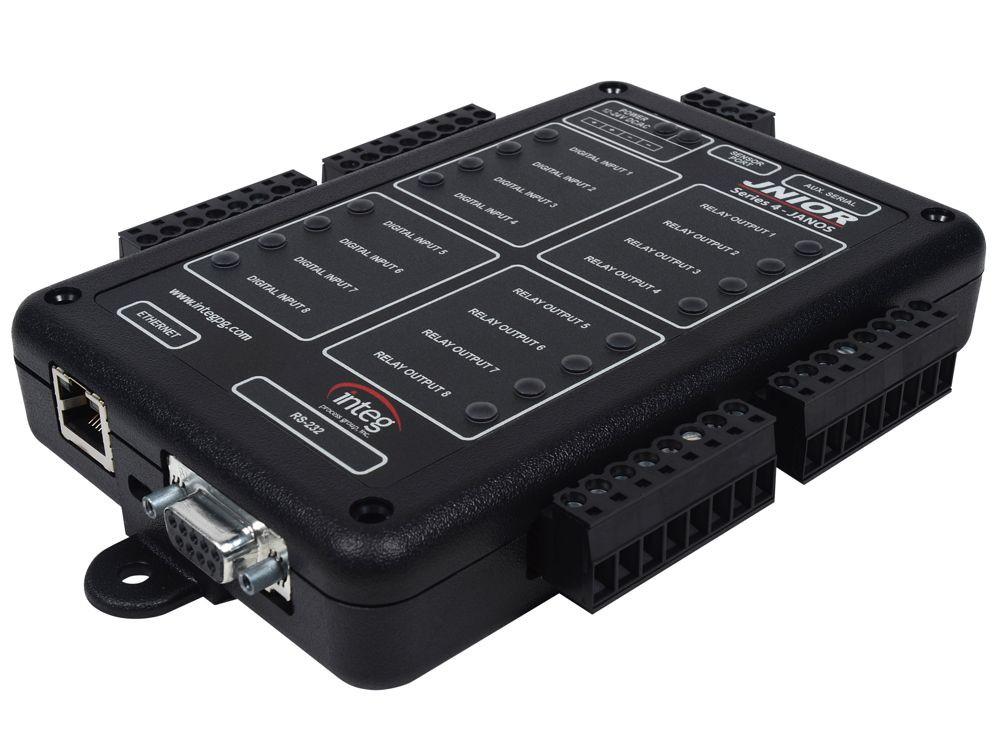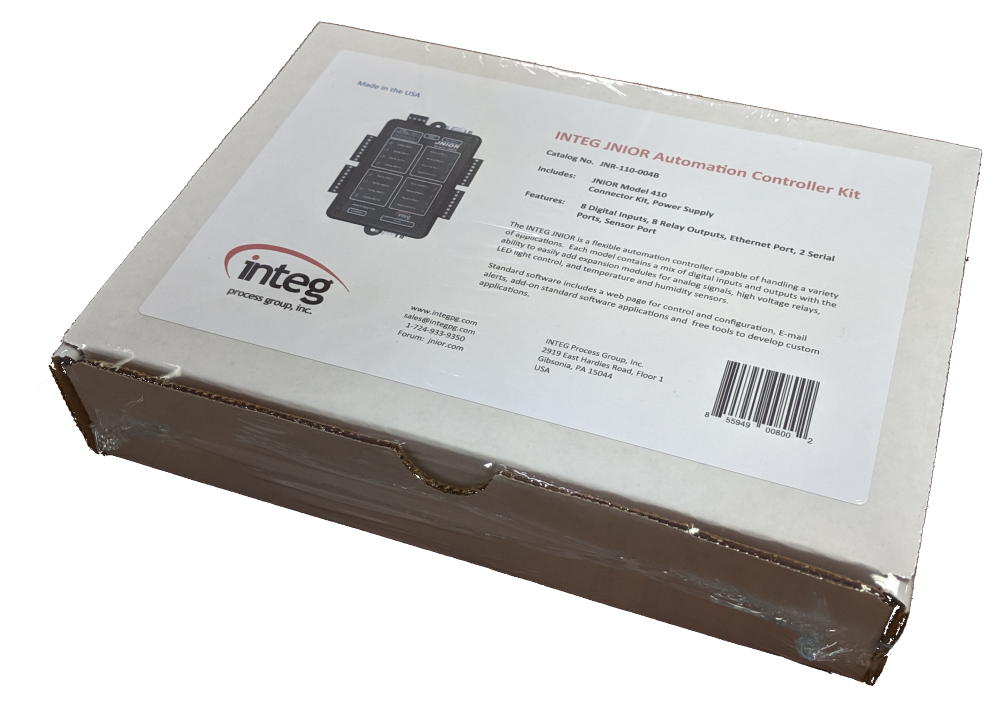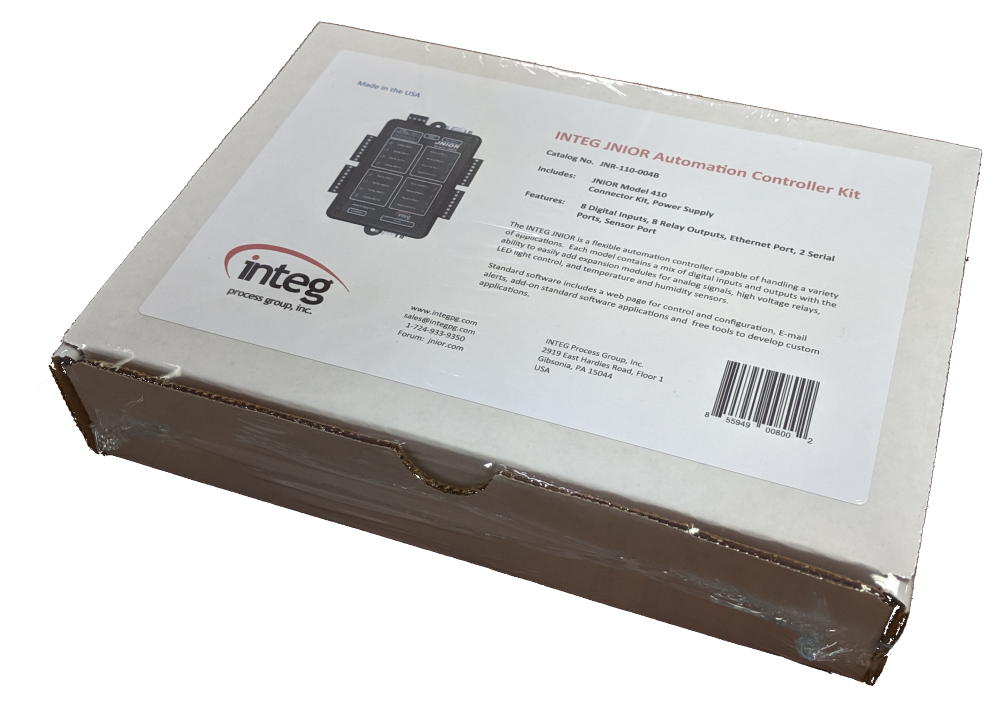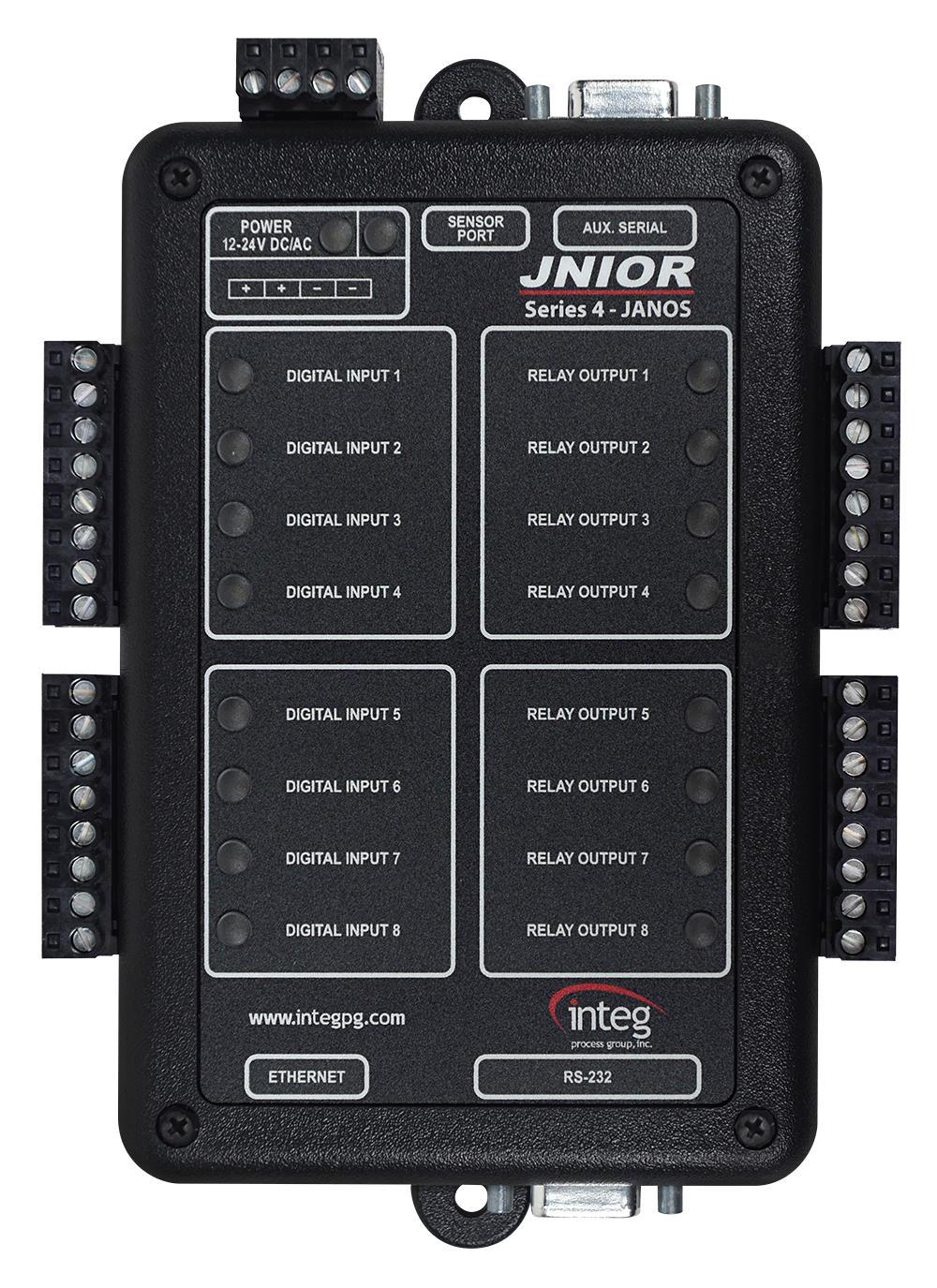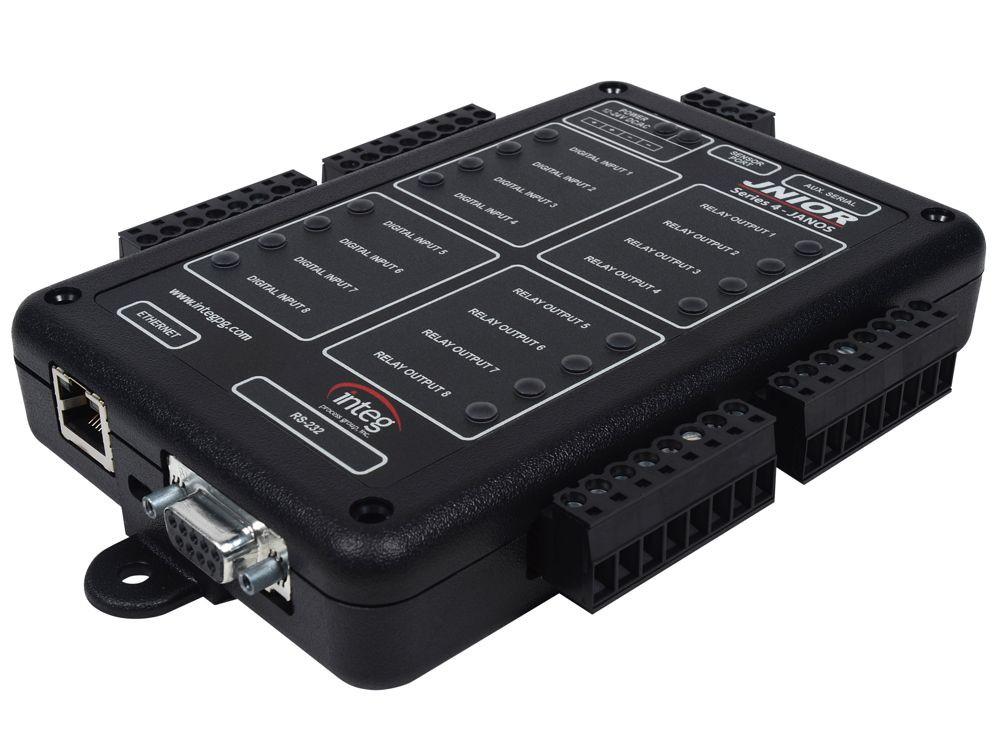 The JNIOR Model 410 is an Ethernet I/O controller and data acquisition device with 8 digital inputs, 8 relay outputs, one Ethernet port, two serial ports and one Sensor port for JNIOR Expansion Modules. The built-in JANOS operating system provides a secure web connection (TLSv1.2) and access to the Dynamic Configuration Pages (DCP) allowing for remote relay control and input status as well as device configuration. This is ideal for simple and remote circuit switching right out of the box. The JANOS command line interface is accessible securely through the DCP and via an extended Telnet session (STARTTLS). INTEG can supply free Telnet client software capable of the secure connection. The command line can also be reached through the COM serial port. The DCP Web interface is open software and not obfuscated in any way. Users are free to modify the code to extend the DCP or create their own dynamic web interface. The JANOS Web Server is fully functional and supports multiple simultaneous requests. A limited form of PHP-like server side scripting is supported. The Web Server can uniquely serve an entire site from a single ZIP library file solving many Web version control issues. Custom JNIOR applications can be developed in Java(R) using the JANOS Runtime Class Library. The resulting JAR can be loaded and executed as a program or command line extension. Several simultaneous programs can be running. The JNIOR includes built-in software applications allowing the user to implement some control functions without programming. The JNIOR is an easy to use, cost-effective programmable logic controller (PLC) alternative.